MINUTES OF AGM 2017 – AUSTRALIAN SALERS ASSOCIATION.
Meeting Held:  Conference Centre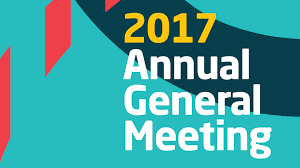 Melbourne Airport Tourist Park
19/11/2017.
Meeting opened @ 1830 hrs.
Welcome: Participants welcomed by the chairman – Peter Rogers.
Minutes: Recorded by Kathy Gardner
Attendees: As per sign on sheet
Apologies: Dave & Marg Pettit: Neville & Annette Henrichsen: Frank Hill: Helena Manley.
Minutes of AGM held 19/11/2016 @ Toowoomba were read and moved for acceptance
Accepted: Kathy Gardner
2nd: Cheryl Bass
Presidents Report:
Nominations for Council directors – 5 nominees – all previous currently elected councillors therefore no requirement for ballot – automatic reselection. Peter gave a vote of thanks to the directors for their continuing support of the association.
Peter believes the future of the ASA relies upon encouraging new members and having greater depth of participation from the members. The current feeling is an air of optimism.
Challenges include the increasing need for genetic diversity. This statement was furthered by David Miller who expressed the need to have a consensus of opinion on any importation of semen.
Peter advised that ASA regulations were set in the 1980's and felt the society over the next 2 years should attempt to update these regulations in line with technological advances. It was expressed that those who wish to help feel free and those who don't please don't be too objectionable.
Skype meetings are held by council every 2 months which effectively allows for any member to contact their representative if any concerns or issues need to be discussed at board level. Please feel free to contact your state representative or any council member as required.
A special thankyou to Roz for her work on the Web site.
A warm welcome to new members David Miller (Victoria) and Nathan Robe (Tasmania).
Treasures Report:
Michael tabled the treasurers report.
Motion passed to accept treasurers' report:
Moved: David Miller
2nd:  Ainsley Curtis
Regional Reports:
Each state provided an overview of activities happening in their state.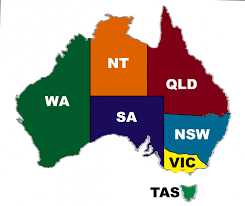 General Business:
Reg Mickleborough made special mention of achievements by "Cara Park Salers".
Next Years AGM – decision to be made at next Skype Meeting
Mention made of Sommet DeL'evage Show 3rd -5th October 2018 with Salers as the feature breed
Meeting closed: at 1941 hrs.