The listing of Salers semen as supplied herewith is by no means exhaustive or recommended by the Salers Society as of having superior genetic merit. It is NOT a list of deemed "AI Sires" and as such the Society takes no responsibility for its use.
The Salers Society would hope that any bull collected would typify the traits acceptable as to breed criteria and as such be used accordingly to the breeders' discretionary judgement.
If any member wishes to add to the listing of semen available they are encouraged to do so via a council representative. Listed semen will be accessible via the Website page, however any listed Semen may not necessarily be available for purchase. The purchase and provision of semen will be by private negotiation between buyer and seller.
AGRIGENE: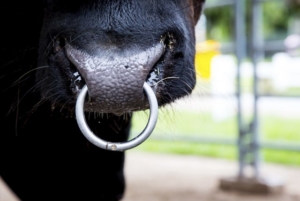 Item Code                           Bull
94SLL01                                GITAN
94SLP01                                JAIS
HBLASER                              MORRAL PARK LASER
+CAID                                   CAID
+TARGET                             TARGET DENVER X-ORSIST
HBANTIS                              FOURTET ATLANTIS
HBCOS                                  BEARTOOTH MARCOS
HBKAB                                  INVERARY KABANA
HBKIRK                                 INVERARY KIRKWOOD
HBQEST                                GARCELON CONQUEST
VBMOUNT                          MOUNTAIN ROSE HOLOCAUST (ET)
WBFAIR                                INVERARY FAIR DINKUM
+ VAILLANT                        VAILLANT
A & R CURTIS –  " CARA PARK"  – MT GAMBIER SA
GGT P Red Rock 136W
GGT P Challenger 156J (P)
Scattered Gums Tinambra
Ngaio Glen PH0181
Ngaio Glen PH0219
Ngaio Glen PE0267
N.W.  & K.T. GARDNER  – "KINTELAH" – WINGHAM NSW
Murrabah Vivid Black  MRM P V008
GGT P Challenger 156J IAM P U156
SCC Polled Decade 39D  IDV P P039 (P)
Herdstown Black Diamond   HTS P N100 (P)
Beartooth Jackeroo
Huberview Polled Black Bar
Vainqueur
Vauban
SRS Masterlink 9145C  IUN P N9145
Gitan 1076  IHK P L1076
GGT P Red Rock 136W  PED P E136
Éclair  IGN P J1239
LJ Pasha
Emir
ROGERS & C.BASS – "SALCO PARTNERS" – LANG LANG ; VIC
Salco Bongo  RLW PL036
Salco Butler  RLW PL012
Salco Ringo  RLW PR010
Sancy  IGH PW773
Numero  IGG PS013
SSF Polled Image 5Y (P) IAJ PJ005
Nardoo Valley Magic (ET) SAH PM205                     Part owned by Saloc Partners
JFW Smoothcoat 444S ICDPD444                               Part owned by Salco Partners
LCY Bankshot 1222A (P) IUH PL1222
Ngaio Glen H0219
Ngaio Glen H0181
Ngaio Glen E0267
A & S PENFOLD   –  "ALSHA BAYLEE"   – COWARAMUP ; WA
Alsha Baylee Ernie
Alsha Baylee Kevin
Jillgary Xcecutive
GGT P Red Rock 136W
Lake Genoe Panther
J & S McCourt – "Wonganoo PTY LTD" – Mount Gambier; SA
GGT P Challenger 156J IAM P U156